Certera SSL Review – Cheap SSL Loaded With Latest SSL Encryption Strength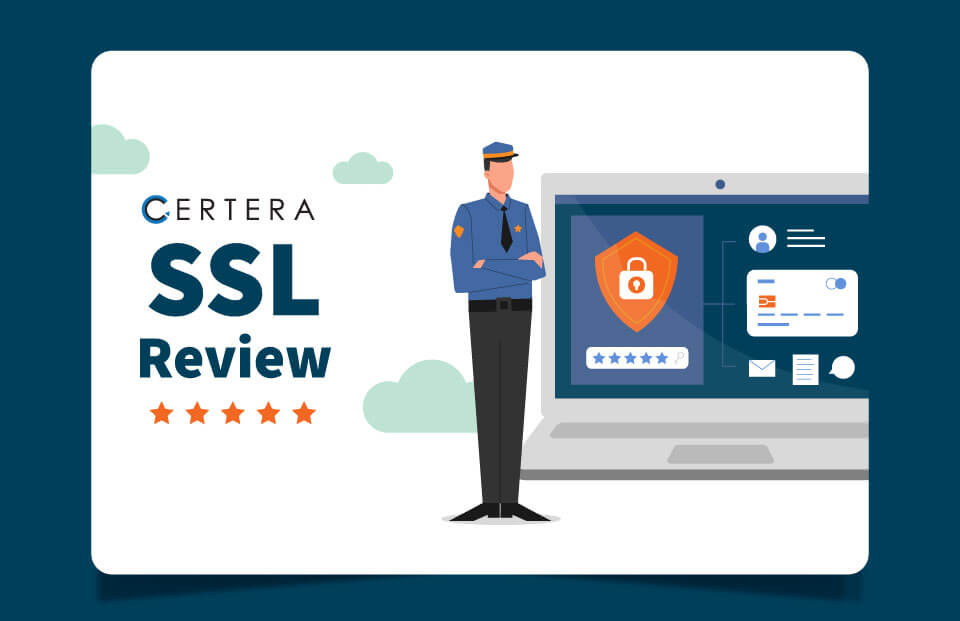 Inexpensive SSL Certificate Provider Certera Focused Towards Domain Validated SSL
Certera SSL (Subordinate Public Certificate Authority) of Sectigo is the known SSL certificate provider that specializes in offering domain-validated SSL certificates that comply with all the security protocols mentioned by the CA/B Forum. Best for small to medium-sized businesses, Certera provides SSL certificates at a hard-to-find cheap price with a smooth issuance process.
Offering standard SSL based on customer requirements, it offers four different types of SSL certificates. Similarly, all SSL provided by Certera prevents the Not Secure warning at cheap pricing with technical support from SSL experts with decades of experience in the SSL industry.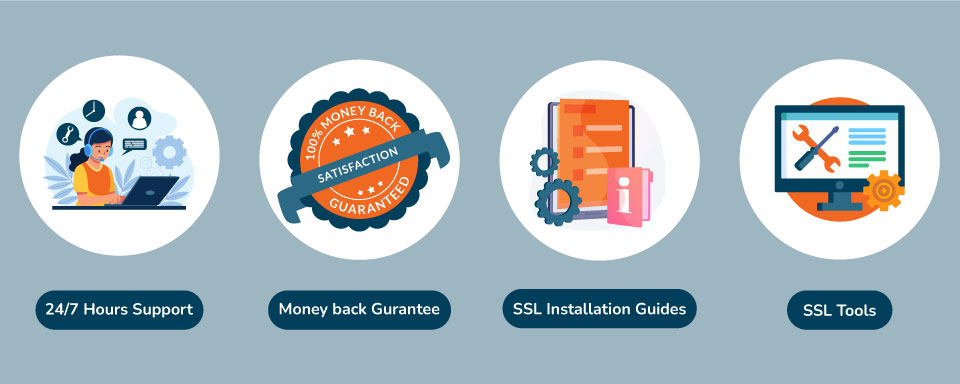 Certera SSL Review: SSL Certificates Offered by Certera
Focused only on domain-validated SSL, Certera offers four different types of SSL, namely:
Certera SSL Certificate
It's a domain-validated single-domain SSL certificate that offers basic SSL security for one FQDN (WWW & Non-WWW). Equipped with the latest SHA-256 encryption strength, it secures communication between client and server, making it secure to transfer information.
Certera Multi Domain SSL Certificate
It's a domain-validated SSL that provides SSL security for multiple domains with one single SSL certificate. Henceforth, if you have multiple domains, it is recommended to use this SSL. Further, it offers 1 FQDN and 2 extra SAN domain security by default. Similarly, you can upgrade extra SAN domains if you've more than 2 domains.
Certera Wildcard SSL Certificate
Secure one main domain and unlimited sub-domains with basic SSL security and instantly remove the "Not Secure" warning from the browser using an inexpensive Certera Wildcard SSL certificate. It complies with all the standards mentioned by CA/B Forum and offers the latest security features that assure SSL security for the domain and all the associated sub-domains.
Certera Multi Domain Wildcard SSL Certificate
Those who have multiple domains with sub-domains looking to secure websites with basic SSL, then Certera Multi Domain Wildcard SSL is the way to go. It offers all the latest SSL security features like robust SHA-256 bits encryption strength that helps keep all your websites and associated sub-domains secure.
Pricing Structure of Certera SSL Certificates
Note: Click on the Product Name if you wish to buy SSL Certificate.
Certera SSL Review: Benefits of Certera SSL Certificates
ACCORDING TO THE CA/B FORUM GUIDELINES, Certera SSL (Subordinate Public Certificate Authority) of Sectigo provides all the security functionalities and benefits required according to the CA/B Forum guidelines. In addition, some key benefits of Certera SSL certificates include the following:
Strong Encryption
All the Certera SSL certificates come with strong SHA 256-bit encryption strength and RSA 2048-bit key length that helps keep the transmission of information between server and browser secure and encrypted. It means your users can stay assured that their information transmitted to the website will remain secure and encrypted and will not be intercepted.
SSL Indicators
All Certera SSL comes with required basic SSL indicator such as HTTPS URLs that prevents the Not Secure warning message, secure padlock, and static seal that works as a trust badge in the form of a small image. Henceforth, such trust signs smooth the website experience for site visitors while avoiding any warning that boosts user trust and confidence.
Refund & Warranty
After the issuance, if you want to cancel your Certera SSL certificate, you can do so. And, if you cancel your SSL within 30 days of purchase, then you'll get a 100% refund. Similarly, Certera also assures in the form of a warranty that you'll not go through any SSL-related issue that costs you money because of any mistake made by Certera at the time of issuance.
Fast Issuance
Certera SSL certificate is focused explicitly on domain-validated SSL products. Henceforth, you are not required to verify business ownership. Instead, you only have to prove domain ownership, which you can do so by clicking the link received in an email from the Certificate Authority Certera. Similarly, once you click that link, your domain ownership gets verified, and your SSL certificate is issued within minutes.
Compatibility
Certera SSL follows all the guidelines mentioned by CA/B Forum and comes with all the latest SSL features that make it highly compatible with all the latest web browsers and mobile browsers. It smoothly interacts with your website without showing an SSL compatibility warning or error.
Unlimited Reissuance
Certera gives an unlimited re-issuance for your purchased SSL certificate. So, if you lose your private key or any other similar situation occurs, you can get your SSL certificate re-issued if it's within the validity period. Similarly, it'll be 100% free of cost.
Browsers & Mobile Compatibility
Google Chrome
Mozilla Firefox
Opera
Apple iPad, iPhone
Blackberry
Microsoft Windows
Brew
Nokia
Android
AT&T
Microsoft Windows Mobile
Safari