How to Install an SSL Certificate on Virtualmin?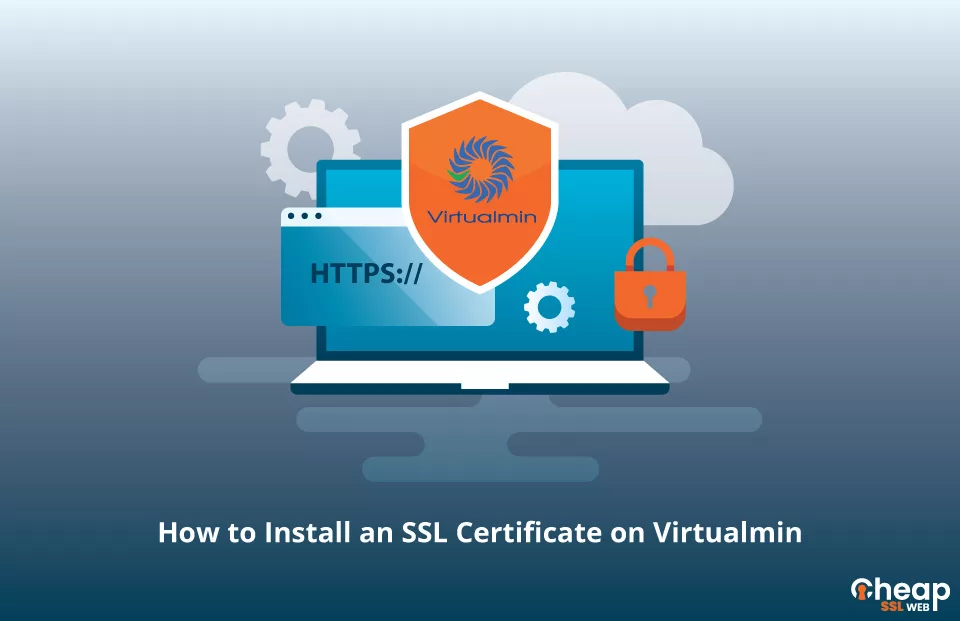 A Step-by-Step Guide to Installing SSL on Virtualmin
Installing an SSL certificate on Virtualmin enhances the security of your website by encrypting sensitive information exchanged between the website and its users. The process involves obtaining a certificate from a trusted Certificate Authority, generating a certificate signing request, and configuring the certificate in Virtualmin. This brief guide will help you get started with the SSL installation on Virtualmin in a streamlined and easy manner.
Generating a CSR on Virtualmin
Obtaining a verified SSL certificate from a trusted Certificate Authority requires the creation and submission of a Certificate Signing Request (CSR) code. This code is an encoded text block featuring your contact information, such as your domain and company details. Generating a CSR in Virtualmin is a breeze, with two simple options:
Once generated, you can use your CSR code when making your SSL certificate request from your chosen SSL vendor.
Install an SSL Certificate on Virtualmin
Upon receipt of the SSL installation files from your CA, extract the contents of the ZIP folder onto your device. In order to install an SSL certificate on Virtualmin, you will need your Signed SSL Certificate. If you have also received an Intermediate Certificate or a CA Bundle for improved browser compatibility, you can add them to your server as well. Follow these steps to complete the installation:
Log in to your Virtualmin dashboard
Select the domain you want to secure from the drop-down list on the top left
Go to Server Configuration > Manage SSL Certificate and click "New Certificate"
Paste the contents of your SSL certificate file into the "Signed SSL Certificate" field
If you generated the CSR on Virtualmin, keep the "Matching private key"
Click "Install"
Optional step: Go to the "CA Certificate" tab and add your CA Bundle or Intermediate Certificate if provided by your CA.
With the successful installation of the SSL certificate, you can now connect to your site using the HTTPS protocol and you should see the SSL padlock icon next to your URL.
Verifying Your SSL Set Up
Once you've installed an SSL certificate on Virtualmin, it's important to perform a thorough check to ensure that everything is set up correctly and without any faults.
Finding the Ideal SSL Certificate for Virtualmin
When shopping for an SSL certificate, there are several key considerations to keep in mind, including validation type, price, and customer support. At Cheap SSL Web, we offer all types of SSL certificates from trusted Certificate Authorities Comodo, Sectigo, and Certera, all at competitive prices and backed by exceptional customer support. Trust us to provide you with the right SSL certificate for your Virtualmin setup.