How to Install an SSL Certificate on Cerberus FTP Server?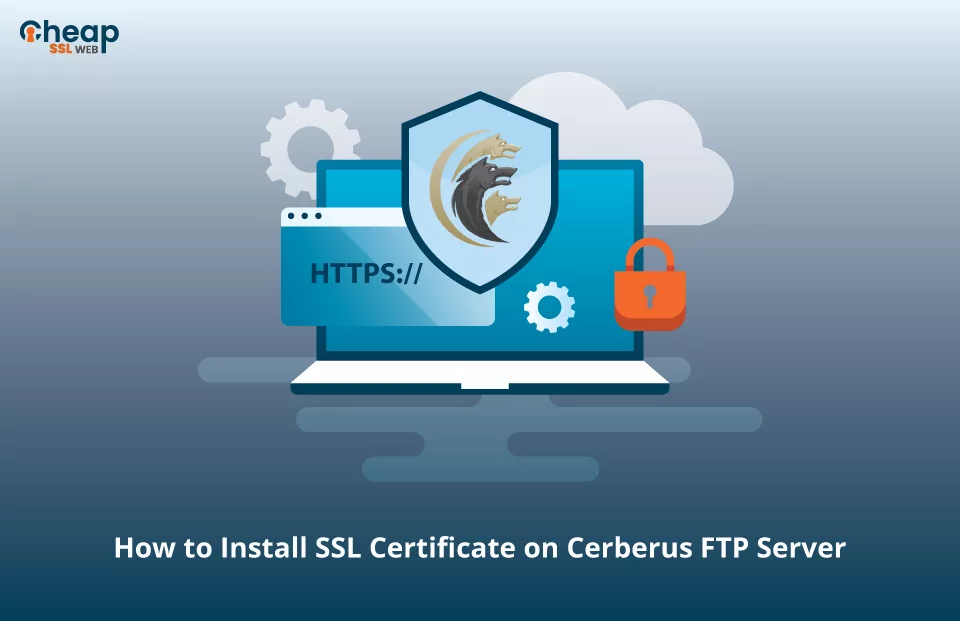 A Guide to Install SSL Cert on Cerberus FTP Server
Let's dive into this unique journey of installing an SSL certificate on the Cerberus FTP Server. Following our human-centric instructions and unique insights, you will be well-equipped to safeguard your server and establish a trusted connection. To make it easier to follow, we have divided the article into three parts: CSR generation, SSL installation, and discovering an affordable and reliable platform to buy one.
CSR Generation
When it comes to creating a CSR for Cerberus FTP Server, you have two options at your disposal. The first option is to use our convenient CSR Generation tool. This automated tool saves you valuable time by simplifying the process. Enter the necessary details into the specified fields and click the Generate button. This streamlined approach guarantees efficiency and convenience, effortlessly generating both the CSR and private key for you.
If you would like to have more control over the process, you can opt to generate the CSR manually. Generating the CSR manually gives more control, but be careful with accurate information. Review details to avoid discrepancies and ensure the Certificate Authority issues the SSL certificate.
SSL Installation
Unzip the .zip folder that you received from the CA in your mail.
Extract all the certificate files to the local computer.
Login into your Cerberus FTP dashboard.
On the Summary tab, click Configure in the Cerberus FTP Server window.
The Server Manager window will appear.
In the Server Manager window, click Security.
On the Security page, check the checkbox in front of the Enable SSL/TLS option.
Under the Server Key Pair section, perform these steps:

Certificate Path field: Click the folder icon to browse for and import your SSL Cert.
Private Key Path field: Click the folder icon to browse for and select (import) your private key.
CA Certificate Path field: Click the folder icon to browse for and select (import) the intermediate certificate.

Note: If your certificate is encrypted, select "Needs Key Password" and enter the password used to decrypt it.

On the Security page, click Verify.
Click Save.
HURRAH!! – You have successfully installed the SSL cert on the Cerberus FTP Server.
SSL Installation Testing
SSL connection errors can stem because of "n" number of factors, including server issues and browser complications. To thoroughly evaluate and rectify these concerns, it is highly recommended to employ testing tools such as Qualys SSL testing and SSL Checker.
SSLToolsOnline's Why No Padlock and SSL testing tools provide immediate reports on protocol support and mixed content handling, allowing you to identify and remediate vulnerabilities in your SSL configuration quickly. Whereas SSL Checker offers in-depth insights to assess the installation status of your SSL certificate and address any flagged issues promptly, ensuring a secure and optimized SSL setup.
Where to Buy an SSL Certificate for Your Cerberus FTP Server?
Secure your Cerberus FTP Server with an SSL certificate from Cheapsslweb. Take advantage of our unbeatable prices, 24/7 reliable service, SSL resources, and user-friendly CSR Generation tool. Join the countless satisfied customers who have made us their trusted SSL certificate provider. Purchase your SSL certificate from Cheapsslweb today and experience the difference!