How to Install an SSL Certificate on Synology NAS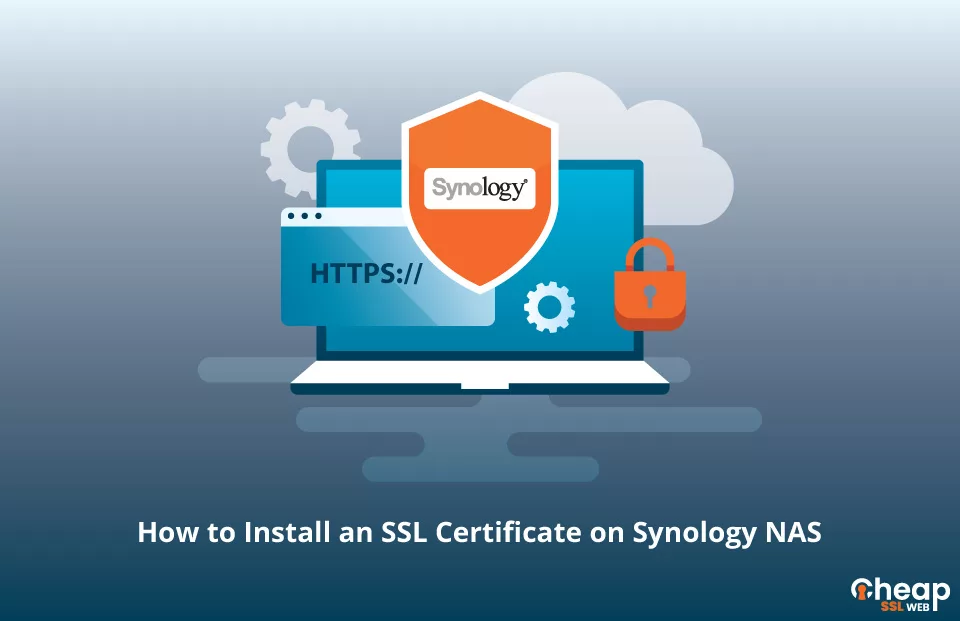 Step-by-Step Guide to Installing an SSL Certificate on Synology NAS
Installing an SSL certificate on a Synology NAS device is a crucial step in securing your network and data transmissions. This guide will provide a detailed walkthrough on how to install a Synology SSL certificate, assuring that your data is protected and secure.
Generate a CSR code on Synology NAS
The process of Synology SSL installation starts with generating a Certificate Signing Request (CSR) code, which is a crucial step in applying for an SSL certificate. You have the option to either generate the CSR automatically using a CSR generator or manually create the CSR on your Synology NAS.
Once you have received your SSL certificate from the Certificate Authority (CA), you can continue with the installation instructions provided in this guide to securely install the certificate on your Synology NAS.
Install an SSL Certificate on Synology NAS
Before installing your shiny new Synology HTTPS certificate, make sure you have the following crucial components ready and at hand:
Primary certificate file in .crt format from the ZIP archive received from the CA,
Essential intermediate certificate in the same ZIP archive,
Private key file generated along with the CSR code, located in the archive.zip folder.
These files are the building blocks for a secure and encrypted connection, so don't start the installation without these files.
Follow the steps below to install your SSL Certificate
Installing an SSL certificate on your Synology NAS is a straightforward process. Here are the steps:
STEP-1: Open your Synology account and go to the Control Panel, then Security > Certificate.
STEP-2: In the Certificate tab, click on 'Add.' A new window will appear; select 'Add a new certificate' and click on 'Next.'
STEP-3: In the next window, choose the 'Import certificate' option and mark the 'Set as default certificate' box. You can leave the Description field blank or give it a name for reference. Click 'Next.'
STEP-4: In the 'Import Certificate Files' window, upload your SSL certificate files by clicking 'Browse' and select your private key, primary certificate, and intermediate certificate. Click 'OK.'
If the upload is successful, your Synology NAS will restart automatically. And that's it! You've just learned how to install a Synology HTTPS certificate.
Enforce Secure Connections
To ensure all connections to your Synology NAS are secure, you can force an HTTPS connection. Here's how to secure Synology NAS:
STEP-1: Go to Control Panel > Network > DSM Settings.
STEP-2: Select the option 'Automatically redirect HTTP connections to HTTPS' (excluding Web Station and Photo Station).
STEP-3: Click 'Apply.'
And that's all! From now on, you will only connect via the HTTPS protocol, providing an added layer of security for your data transmissions.
Test your SSL installation
After installing an SSL Certificate on your Synology NAS, it's important to assess its security by performing a scan for potential errors or vulnerabilities. Utilizing powerful SSL tools, you can quickly receive comprehensive Synology security reports on all aspects of your SSL Certificate and its configuration, providing an extra layer of security for your Synology setup.
Where to Buy an SSL Certificate for Synology NAS?
Ensuring the security of your Synology NAS is crucial, and one of the best ways to do that is by installing an SSL certificate. And why not save some money while you're at it? With Cheap SSL web, you can get a top-notch SSL certificate for your Synology NAS at an affordable price. Don't compromise on security for the sake of your budget. With Cheap SSL web, you can have the best of both worlds. Get your SSL certificate today and protect your Synology NAS like a pro!